OptiMate Lithium LFP 4S 0.8A Battery Charger - Lithium TM471
Regular price
Sale price
$74.95 USD
Unit price
per
Sale
Sold out
OptiMate Lithium LFP 4S 0.8A Battery Charger - Lithium TM471
With most modern Dirt Bikes equipped with electric starters and ultra light weight Lithium-Ion battery. They are not cheep to replace (Yamaha OEM Battery Retails over $400) you just do not want to use any old battery charger. If during a day of riding or racing what do you do if your battery goes dead. You cant kick start it, they don't come with a kick starter anymore. 
It's important to use the correct battery charger to keep your starting system at peak performance. You have to turn to Optimate for your charging needs. This is a great charger at a great price $74.95.
Protects LiFePO4 batteries in the most effective way
A unique LiFePO4-specific program recharges and balances cells within the battery efficiently and safely
OptiMate Lithium 0.8A's maintenance program delivers current to the vehicle circuitry, protecting and keeping the battery at 100% charge

Ultimate protection for your high performance Lithium battery
.
Check out all the choices for Lithium Replacement Battery for your Dirt Bike or Motocross Needs 
IDEAL FOR: Lithium (LiFePO4) 12.8/13.2V batteries from 1 – 10Ah
CHARGING AMPS: 0.8A (constant current)
CHARGING VOLTS: nominal: 12.8V range: 0.5V – 14.4V
OPERATION:  Fully automatic
STEPS: 8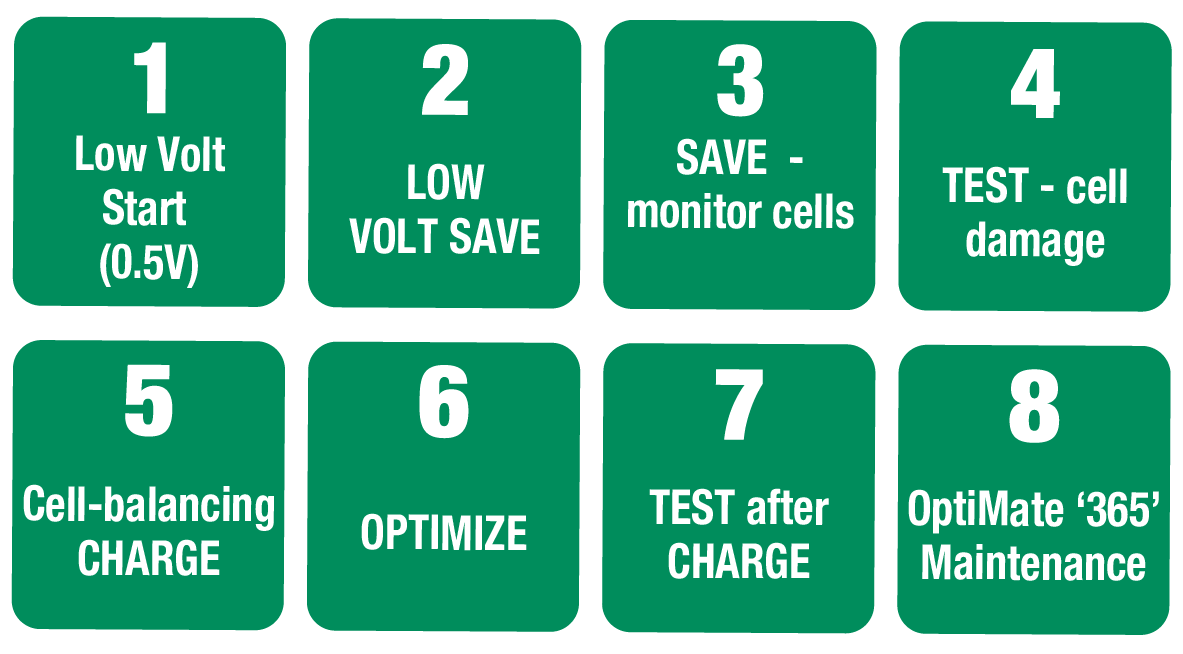 Moto-House MX - Choice of Champions - Located in Clermont/Groveland Fl. The Best Motocross shop in Central Florida